Deb Violette, President/Founder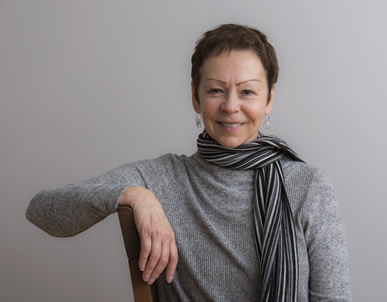 It was through Deb's personal experience with lung cancer that she realized that more needed to be done for this disease. Since her diagnoses in 1998 she has obtained extensive experience and training in advocacy by attending American Association for Clinical Oncologist, American Association for Cancer Research, International Association for Lung Cancer Research and National Cancer Institute Special Projects for Research Excellence. Deb graduated from the University of Maine Augusta majoring in accounting.
Member of the International Association of the Study of Lung Cancer (IASLC) and the Maine Cancer Consortium.
---
Michael Bishop, Treasurer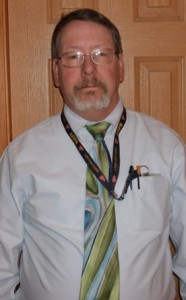 Michael is a Certified Government Financial Manager (CGFM) who received a BS in Accounting from the University of Maine at Augusta. Mike is retired from the Federal Government after 37 years of service including 23 years as an auditor.
Mike is currently, employed as an auditor for the State of Maine's Medicaid program.
---
Crystal Nayock, BSCR, Director of Grant Review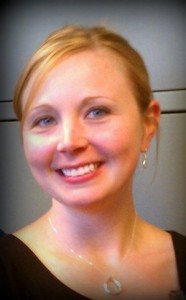 Crystal is currently a Clinical Research Coordinator for Maine Research Associates, LLC. This position was merged with the Central Maine Medical Center's position in 2012. She received her Bachelors of Science in Clinical Research from Campbell University College of Pharmacy and Health Science in 2008. She completed a clinical research internship at Cape Fear Valley Health Systems Cancer Center in Fayetteville, NC and sat on the Cape Fear Valley Institutional Review Board.She has earned certifications from National Institute of Health, Collaborative Institutional Training Initiative and Phlebotomy. She is a member of the Society of Clinical Research Associates (SoCRA) and a research representative for Central Maine Medical Center's Cancer Committee.
---
Roger Pomerleau, Board Director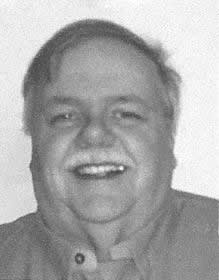 Roger is an Augusta, Maine native.  He graduated from Cony High and University of Maine with a degree in Business Administration.  Roger has worked in retail and wholesale management for 40 years.  Roger has over 20,000 hours of community service in nonprofit and business trade organizations.  Roger has expertise in general corporate management, marketing, governmental relations, communications and development work for nonprofit and business organizations.
---
Dr. H. Dean Hosgood, III, PhD MPH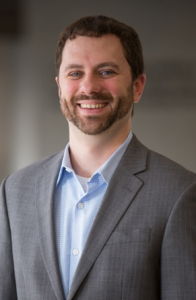 Dr. Hosgood was recruited to the Albert Einstein College of Medicine in May 2012, after being a Post-Doctoral Fellow and Research Fellow at the National Cancer Institute (NCI), in the Occupational and Environmental Epidemiology Branch of the Division of Cancer Epidemiology and Genetics. Throughout his transition from the NIH-Intramural system to the extramural system at Einstein, he has continued his productive research career, which is focused primarily on cancer susceptibility in populations with unique exposures.
Dr. Hosgood's main research has focused on inter-individual variations of cancer susceptibility associated with environmental (and occupational) exposures. To accomplish this, he utilizes advanced molecular epidemiological methods that integrate cutting edge environmental exposure assessment data with biomarkers of susceptibility (i.e., genetic data) to elucidate the complex mechanisms underlying tumorigenesis. He is involved in several consortia and large-scale case-control and cohort studies evaluating the risk factors of lung cancer. His research has led to over 60 peer-reviewed publications to date.
Dr. Hosgood's research includes populations who are at higher risk for lung cancer relative to the general population. He has worked extensively on lung cancer among never smokers, which is etiologically and genetically distinct from lung cancer attributed to tobacco smoking. He has expanded on experimental and epidemiological evidence that genetic variation and other intermediate endpoint biomarkers (i.e., microbiome, telomere length, mitochondrial DNA copy number) influence lung cancer susceptibility in populations with exposure to combustion-derived byproducts from solid fuel use (i.e. coal and wood for heating). He is also researching the modification of the National Lung Screening Trial (NLST) guidelines to additional populations who are at high risk of developing lung cancer but do not meet the NLST eligibility criteria. Dr. Hosgood's research seeks to provide novel insights for environmental carcinogenesis research, as well as that of the etiology of never smoking lung cancer, which is the 6th leading cause of cancer deaths in the United States.
---
Dave Eid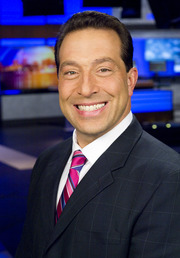 Dave grew up in Auburn, MA.  Went to High school at St. John's in Shrewsbury, MA and to undergrad at Curry College in Milton, MA and Grad School at Marquette University in Milwaukee, WI.  Dave has a BA in Communications and a MA in Broadcast Communications.  Dave has  been a TV Sportscaster for nearly 25 years 18 at WGME.  Dave's beautiful wife of 18 years Lisa and two beautiful children Drew (15) and Danielle (12). Dave and his family live in Gorham.  Their son plays Hockey for Kents Hill and their daughter made her travel basketball team for Gorham.