Deb Violette, President/Founder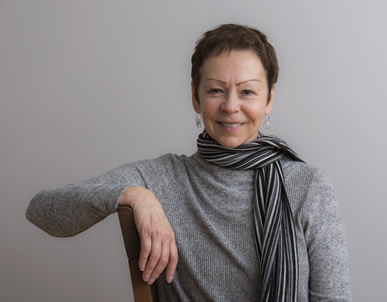 It was through Deb's personal experience with lung cancer that she realized that more needed to be done for this disease. Since her diagnoses in 1998 she has obtained extensive experience and training in advocacy by attending American Association for Clinical Oncologist, American Association for Cancer Research, International Association for Lung Cancer Research and National Cancer Institute Special Projects for Research Excellence. Deb graduated from the University of Maine Augusta majoring in accounting.
Member of the International Association of the Study of Lung Cancer (IASLC) and the Maine Cancer Consortium.
---
Brenda Grondin, Treasurer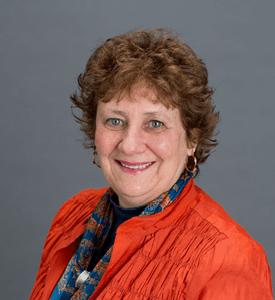 Brenda Grondin is owner of L.A. Professional Bookkeeping Services, Inc., in Lewiston Maine. She received her first degree in elementary education, and she enjoyed teaching for several years. After going back to school for accounting, she worked in private accounting for 25 twenty years. Brenda has also taken many tax courses from H&R Block and actually worked for them for over twenty years. She is a registered tax preparer with the Internal Revenue Service. She has owned and operated L.A. Professional Bookkeeping Services since January of 2004. Brenda brings to it 35+ years of tax and accounting knowledge and experience. Her staff includes two bookkeepers, two other accountants besides herself and a tax preparer who owned and operated an H&R Block franchise for 16 years. She specializes in Peachtree and QuickBooks accounting software. They do everything from consulting, including helping you choose the best business entity for your business, to full charge bookkeeping. This includes Accounts Payable, Accounts Receivable, Checkbook reconciliations, Financial Statements, Worker's Compensation Audits, Payroll and Tax Filings, Accounting Software Consulting, Notary Public and Income Tax Preparation.
What sets Brenda apart from her competitors besides the fact that she has over 30 years accounting experience and over 39 years in the income tax preparation field, is that she treats all her clients books as if they were her own. She tries to get them the lowest possible tax liability.
Brenda is a member of the Augusta Kennebec Networkers of BNI, The Androscoggin Chamber of Commerce, the Androscoggin Chapter of Maine Women's Network, Network, L.A., The American Institute of Professional Bookkeepers, Informed Notaries of Maine and sits on the Board of the Maine Womens' Network, Androscoggin Chapter.
She has been married to Larry Grondin for 45 years and have one Son, Dr. Travis Grondin D.C. and one Daughter, Doctor Danielle Grondin-Stevens D.C. and sic Grandsons and one Granddaughter. Her hobbies and Interest are reading, knitting or crocheting, traveling and trying out new restaurants for "fine" dining. Her burning desire is to go on an African Safari.
---
Sarah Tanguay, Secretary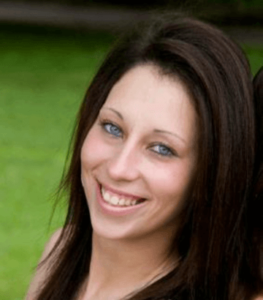 My name is Sarah Tanguay, I am 25 years old and the mother of an amazing baby boy. I have served in the United States Air Force as security forces as well as for the department of corrections. I love being adventurous and used to chase the thrill. Now that I am a mother I have someone who needs me safe and I want to be with him as much as possible. I am proud to be a part of such an amazing organization . I have had a few to many loved ones whose life was cut short due to cancer and I will do what I can to help Free ME from Lung Cancer in raising money for early detection in hopes to save lives.
---
Roger Pomerleau, Board Director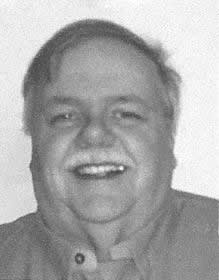 Roger is an Augusta, Maine native. He graduated from Cony High and University of Maine with a degree in Business Administration. Roger has worked in retail and wholesale management for 40 years. Roger has over 20,000 hours of community service in nonprofit and business trade organizations. Roger has expertise in general corporate management, marketing, governmental relations, communications and development work for nonprofit and business organizations.
---
Dave Eid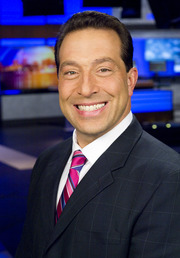 Dave grew up in Auburn, MA. Went to High school at St. John's in Shrewsbury, MA and to undergrad at Curry College in Milton, MA and Grad School at Marquette University in Milwaukee, WI. Dave has a BA in Communications and a MA in Broadcast Communications. Dave has been a TV Sportscaster for nearly 25 years 18 at WGME. Dave's beautiful wife of 18 years Lisa and two beautiful children Drew (15) and Danielle (12). Dave and his family live in Gorham. Their son plays Hockey for Kents Hill and their daughter made her travel basketball team for Gorham.
---
David Guillemette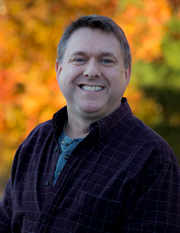 Dave is an artist with an education in graphic design and is the owner/designer of DG Communication Arts. Prior to 2007 he worked for Central Maine Power for 17 years as the Senior Art Director of Advertising where he designed and produced all major printed media throughout the company while creating and maintaining company brand standards. He was also part of a creative team that collaborated on communication strategies that included printed media, radio and television.
His background additionally includes 5 years working at a print shop where he developed a complete understanding of printing techniques and processes. As an avid mushroom forager and rock hounder with a love for math and science, he brings a unique perspective to every project.