Deb Violette, President/Founder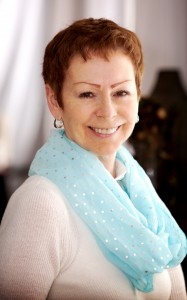 It was through Deb's personal experience with lung cancer that she realized that more needed to be done for this disease. Since her diagnoses in 1998 she has obtained extensive experience and training in advocacy by attending American Association for Clinical Oncologist, American Association for Cancer Research, International Association for Lung Cancer Research and National Cancer Institute Special Projects for Research Excellence. Deb graduated from the University of Maine Augusta majoring in accounting.
Member of the International Association of the Study of Lung Cancer (IASLC) and the Maine Cancer Consortium.
Michael Bishop, Treasurer.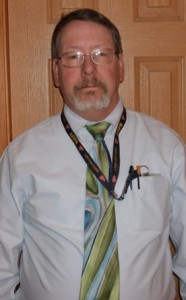 Michael is a Certified Government Financial Manager (CGFM) who received a BS in Accounting from the University of Maine at Augusta. Mike is retired from the Federal Government after 37 years of service including 23 years as an auditor.
Mike is currently, employed as an auditor for the State of Maine's Medicaid program.
Tracy Sabol, Director of Media Relations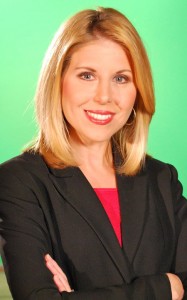 Tracy Sabol is the 6pm & 11pm News Anchor at News 8 WMTW-TV in Portland, Maine. While Tracy's primary duty at News 8 is to anchor the newscasts, she also does a number of special reports for the television station, many of which focus on medical issues.
In 2010 Tracy was honored to emcee the first Lung Cancer Walk in Augusta, Maine. It was there she met Deb Violette and was so impressed by her that she wanted to do as much as could to help bring awareness to Lung Cancer in the state.The Save Your Breath Walk is now one of Tracy's yearly non-profit events for News 8. Tracy has also worked as a Reporter and Producer for television stations in Philadelphia, Pennsylvania and Atlanta, Georgia.
Crystal Nayock, BSCR, Director of Grant Review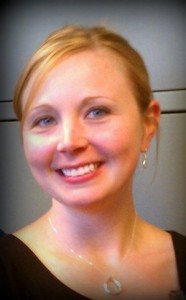 Crystal is currently a Clinical Research Coordinator for Maine Research Associates, LLC. This position was merged with the Central Maine Medical Center's position in 2012. She received her Bachelors of Science in Clinical Research from Campbell University College of Pharmacy and Health Science in 2008. She completed a clinical research internship at Cape Fear Valley Health Systems Cancer Center in Fayetteville, NC and sat on the Cape Fear Valley Institutional Review Board.She has earned certifications from National Institute of Health, Collaborative Institutional Training Initiative and Phlebotomy. She is a member of the Society of Clinical Research Associates (SoCRA) and a research representative for Central Maine Medical Center's Cancer Committee.
Justin, Director of Social Media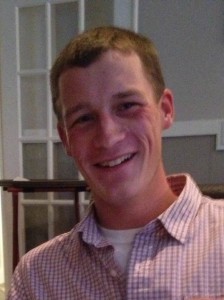 Justin was diagnosed with late stage lung cancer in 2013. He was diagnosed with a rare form of lung cancer at the young age of 23, since his diagnoses he has been a lung cancer advocate. He focuses on reaching out to others about lung cancer through social networking.
Normand Dubreuil, President and CEO of Maine State Credit Union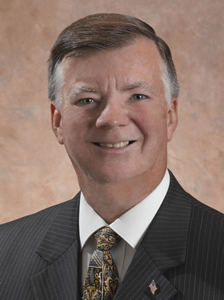 Normand Dubreuil is the President and CEO of Maine State Credit Union. He has two professional designations; CCUE – Certified Credit Union Executive and CCE – Certified Chief Executive. He's been with MSCU since 1985 and worked in the credit union industry since 1977. His educational background is Accounting and Business Administration. He works with the credit union's philanthropic cause, Maine Credit Unions Campaign for Ending Hunger. He serves as a board member for the credit union's state trade association and is also the chairman of their Technology Services Committee. Normand also serves in his church in various leadership roles. He is married, has four children and eleven grandchildren.
After being diagnosed in 2013 with stage IV lung cancer he decided he wanted to be an advocate for the cause in providing hope, encouragement and inspiration to other lung cancer survivors and families. Being involved with a lung cancer organization will provide him the opportunity to reach out to others, touch lives and assist those with needs. In some small way he is hoping to give of himself in order to help others achieve their goals.
Roger Pomerleau, Board Director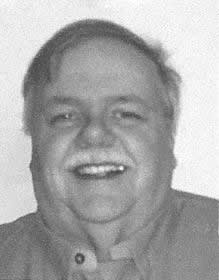 Roger is an Augusta, Maine native.  He graduated from Cony High and University of Maine with a degree in Business Administration.  Roger has worked in retail and wholesale management for 40 years.  Roger has over 20,000 hours of community service in nonprofit and business trade organizations.  Roger has expertise in general corporate management, marketing, governmental relations, communications and development work for nonprofit and business organizations.