Complementary and Alternative Medicine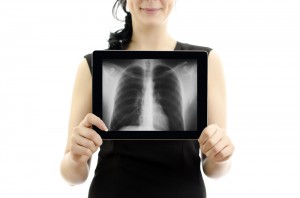 Free ME From Lung Cancer takes no position on the use of complementary and alternative medicine (CAM) as a treatment option.  We highly recommend that you consult with your doctor before beginning (CAM) therapy.
Defining CAM is rather difficult because it is very broad and constantly changing.  Basically CAM is defined as a group of diverse medical and health care systems, practices, and products that are not generally considered part of conventional medicine as practiced by holders of M.D. (medical doctor) or D.O. (Doctor of Osteopathic Medicine) degrees and by their allied health professionals such as physical therapists, psychologists, and registered nurses.
CAM has not been researched in the same way as traditional lung cancer treatment has.  Because of this they do not have scientific proof that they are safe and effective.
Types of Complementary and Alternative Medicine Available:
Acupuncture
Chiropractic
Herbal medicine
Message
Reiki
Yoga
Nutritional supplements
Meditation
References for Complementary and Alternative Medicines:
www.nccam.nih.gov
National Cancer for Complementary and Alternative Medicines
1-888-644-6226
www.nci.org
National Cancer Institute's Office of Cancer Complementary and Alternative Medicine
1-800-422-6237
www.integrativeonc.org
Society for Integrative Oncology